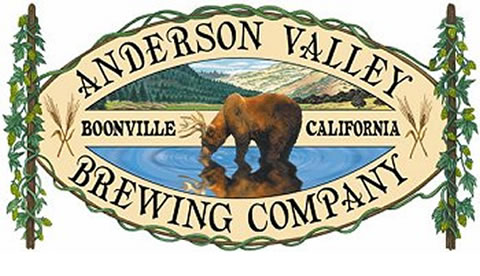 The inevitable has happened. Ken Allen, who founded Anderson Valley Brewing Company in 1987 and grew it into one of Northern California's most beloved craft breweries, found a buyer for his little company that could.
The new owner, HMB Holdings LLC, is a new company founded by Trey White, a former VP at the Stamford, CT-based booze distribution business, United States Beverage.
In a AVBC press release about the sale, Allen is quoted as saying, "I have looked long and hard for the right person to whom to entrust our legacy and I could not have found a better partner in Trey White. His passion and knowledge of the craft beer industry, coupled with his respect for the brands we have developed, will make him the ideal person to take the Anderson Valley Brewery to the next level within the growing craft beer industry."
Yet the reaction from beer blogs and Facebook fans has been swift and sorry, with online eulogies of the old AVBC popping up across the Internet. Among AVBC lovers, fear and corporate loathing ring loud and true.
In a Facebook comment, Chris Motley of Denver, CO threatened, "If you guys mess with one single molecule of the Deep Enders Dark Porter, I will lose my mind." Bob Palin of Torrey, UT wrote, "It's never good when the big fish eat the small fish, what a shame." One local commenter, Lisa Manning Strom, was concerned about how AVBC's community involvement might change, ":( I hope they continue the community fund-raising beer festival… and the dog friendly beer garden."
All of this anti-corporate angst is only barely offset by the desire by some out-of-state aficionados to see Anderson Valley beers get broader national distribution, which is the stated reason for the sale:
"HMB will retain the current brewing and production facilities at Anderson Valley Brewery while expanding the sales and marketing capabilities."
But locals are unmoved. "Hate to sound all doom and gloom," writes Mike Lenihan, manager of Dick's Place in Mendocino. "It's just that we all fear and resist change especially when it involves something as sacred as our favorite beer. It's yours to ruin…….Please don't."