Warm Before Hot | 14 New Cases | Claire Lobell | Tognoli Memorial | Typical Response | Train Trouble | Delta Variant | Trash Dump | Name Change | Adultery Sin | Haschak Report | King Pardon | Drought Meeting | Soup Ready | Ed Notes | Global Security | 2412 Plants | Budget Inquiry | FB Fourth | Waffle Stop | Cannabis Fees | Assessment Appeals | Yesterday's Catch | Hella Town | Mentally Ill | Irrigating Drugs | National Embarrassments | Cardboard Senators | Generational Socialism | Disunited States | Bankster | Book Recommendations | Just Cause

WARM AND DRY weather occurring through mid-week will transition to hot and dry during late week, with widespread triple digit heat expected Friday through Sunday across the interior. Elsewhere, a marine airmass will keep coastal areas seasonably cool, though periods of afternoon sunshine will be possible from mid to late week resulting in moderating temperatures. (NWS)

14 NEW COVID CASES (since last Friday) reported in Mendocino County yesterday afternoon.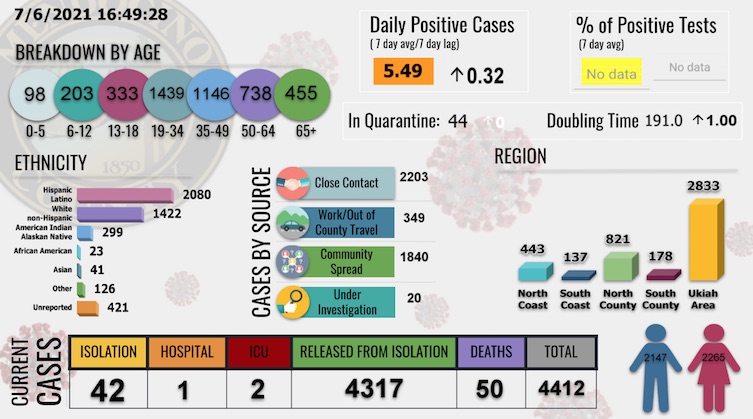 CLAIRE LOBELL
Memorial service for Claire Lobell
Please join the Lobell family to celebrate the life of Claire Lobell and bury her ashes on July 11th, 2pm at the Evergreen Mendocino cemetery. Rabbi Margaret Holub will lead us in honoring Claire's life.
Claire died peacefully on June 6, 2020, one month before her 95th birthday. She lived a lively and adventurous life with a spirit that embodies love of community, family, and friends. Claire was a rebel with a zest for life and an impish sense of humor. She dwelled in many communities during her life and we knew her in many ways. All are welcome!
We will remain at the cemetery for informal time to schmooze and tell more stories and raise our cups to toast the inimitable Claire Lobell. Please bring a bottle of something if you wish. We will have bubble water and paper cups.

REMEMBERANCE FOR BOB TOGNOLI
On May 14 our community lost a beautiful soul, Bob Tognoli.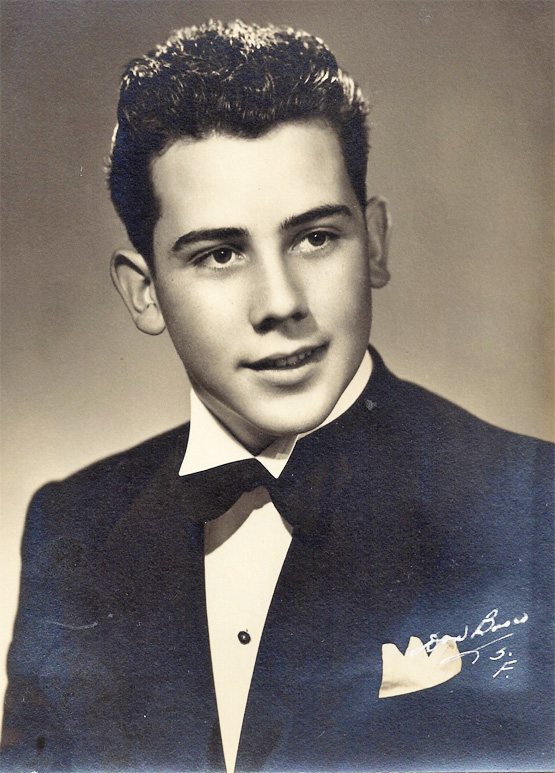 There will be a celebration of his life on Saturday, July 10 at Portuguese Hall, 822 Stewart street in Fort Bragg at noon.

HOME SWEET UKIAH
by Bob Dempel
Reese Witherspoon is a favorite actress of mine. Next to Kate Winslet who was in the movie Titanic. I loved that scene where she steams up the windows with Leonardo DiCaprio just before the boat goes down.
I have a young friend who needed to go to DMV and I thought it a good idea for me to take him to the Ukiah DMV Office. We could combine a trip to Ukiah, the DMV office and then stay over at the ranch for the night. So, one morning we loaded up in Santa Rosa and headed north. We got to DMV at around 11 am. There was already a line outside of the door waiting to be screened and given a number. The employee, complete with a cart and a lot of papers and a monitor was very helpful, however it was about time for the staff to go on a lunch break and we would be there for a couple of hours. She thought we could be better served if we came back at 2 pm. This was not a large problem for us as we needed to go to Safeway for some food. We finished our purchases and drove back to my ranch for some lunch, put the food away and about 2 pm we returned to the Ukiah DMV.
Things did not go well from that point on. My friend did not have all of the necessary papers so he could get a real ID to fly with, and the birth date on his existing driver's license was one year off. We would have to come back to Home Sweet Ukiah at another later date.
On the south side of Ukiah by the airport is a period coffee shop. It was built as a bank (Savings Bank, I think), but people on the south side of Ukiah do not use banks so it was converted to a very cute 1950s style diner (Be-Bop Diner). They have the best chocolate milkshakes ever made (in my opinion).
So, my friend tools into the parking lot on the south side of the diner building into the parking lot. The Motel 6 is right next door. We observed a fracas just outside of the Diner on the curb with some Ukiah street people (3 or 4). One person was laying down face up while another person was giving some sort of abbreviated CPR without any mouth to mouth, just waving his hands in the air. I asked the waitress about the fracas and she replied "just happens daily."
So, on the way back to our car with the best milkshake ever we heard a siren approaching. A Ukiah police car pulled into the parking lot. Then a Ukiah police officer exited the car and surveyed the scene. Within a heartbeat a second Ukiah Police car pulled into the parking lot almost blocking us in. Again, a police officer exited his car and joined the first officer surveying the scene. Just a moment later a third Ukiah police car pulled up right behind the first two. This driver exited the car and joined the other two officers surveying the scene. We heard a siren coming from the north, and, sure enough, it was now an ambulance. It pulled up to the curb and out jumped two paramedics. They threw open the back door of the ambulance and retrieved a stretcher to put the ailing Ukiah street person on so he could be loaded into the ambulance and carted off to the local and only Ukiah Adventist Hospital, a very well maintained and staffed hospital.
While this was happening all of the other Ukiah street people vanished. They were gone, even the one pulling a small child. But also while this was happening two more emergency fire pickups arrived on the scene. They were followed by the arrival of a full-sized Ukiah firetruck, now parked facing north in the southbound lane of State Street right in front of the ambulance next to the curb.
So, just to review, there were three police cars, two fire department pickups, one ambulance, and one full sized firetruck all clustered around this individual who has stopped waving his hands. But the paramedics thought he should still be transported to the local hospital. That is SEVEN vehicles and EIGHT personnel. I tried to explain to my young friend about Measure B and how much we care for mental illness here in Mendocino County, but all I could think of was just where is Reese Witherspoon when I need her? We drove around the back of the Diner and exited onto State Street headed south. The ambulance was gone but there were five uniformed personnel all clustered together discussing lord knows what.
I got one final look at the firetruck to see if the back windows were steamed up. They all looked clear, so they turned off the siren and red lights. Everything was ok to go. Kate must not have been there.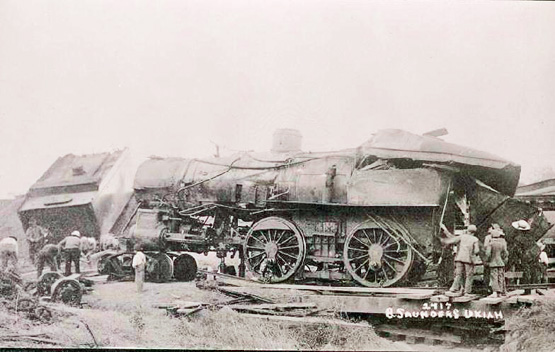 THE DELTA VARIANT
Miller Report for the Week of July 5, 2021; by William Miller, MD; Chief of Staff at Adventist Health – Mendocino Coast Hospital
Like all viruses, the coronavirus that causes COVID is constantly mutating. Most of these mutations have no effect on the virus. However, occasionally a mutation is beneficial to the virus and a new strain is formed. The Delta variant is one such new strain that has become of increasing interest in the US and around the world. For more on how viruses mutate and a discussion of the different variants that are important, you can read my previous two articles: March 1, 2021 "The COVID Variants" and May 30, 2021 "Renaming the COVID Variants" which can be found by visiting www.WMillerMD.com .
The Delta variant, originally named B.1.617.2, was first identified in India in December and lead to the big outbreak they have been having. It is more contagious than the original strain of the virus meaning that once it enters a person's system it is more likely to cause an infection. In a pristine situation where no one is wearing masks and no one is immune (from vaccination or previous infection), a single person infected with COVID will infect about 2.4 more people during the ten days that they are contagious. With the Delta variant, that number is about 75% more, meaning that it will spread to about 4 more people. This has huge consequences when we are talking about the continued spread of the global pandemic as a whole. Because it is much more effective in being transmitted, the Delta variant has already become the dominant variant in both India and the United Kingdom. It currently makes up 20-25% of new cases in the US and will likely become the dominant variant for new infections very soon.
Masks, social distancing, and handwashing remain equally effective in preventing the spread of all of the new variants, just as they are for the original strain, because the way the virus is spread has not changed.
One important question is, "How effective will the COVID vaccines be against the Delta variant?" The Pfizer and Moderna vaccines appear to be around 88% effective in preventing a person infected with Delta from becoming significantly symptomatic. This is compared to 95% effectiveness against the original strain. So, some loss of effect, but still quite good. The Oxford-AstraZeneca vaccine is about 60% effective in preventing serious symptoms from Delta. The Johnson & Johnson vaccine is somewhere in between. For perspective, the effectiveness of the flu shot we get each year ranges from 30% to 70% in effectiveness depending on the year.
If Delta mutates further, then there may be a need to modify the vaccines accordingly. In that scenario, people who are already vaccinated may need to receive a booster shot of the modified vaccine. There is already a shift in Delta being seen in India, which is being called Delta Plus. Delta Plus has an additional mutation at the site where antibodies attach and thus could make the vaccines less effective requiring modification as mentioned.
Another important question is, "Does Delta cause a more serious illness than the original strain?" It is difficult to tell at this point because the death rate in India from Delta may have been worse simply due to the lack of adequate hospital beds and oxygen as their healthcare system became overwhelmed. The Delta cases in the United Kingdom might be more comparable to what we can expect here in the US. In one study published of cases in Scotland, the rate of people requiring hospitalization was about double with Delta than the original strain which carries a hospitalization rate of about 12% (meaning about 12% of people who get infected with the original strain of COVID in the US so far have required hospitalization).
The California Department of Public Health (CDPH) has undertaken an ambitious strategy to monitor the spread of these different variants. They are attempting to determine the variant type of every new positive case in the state. CDPH announced on July 1 that Delta now comprises 35% of all new cases in California. During the surge of cases in Southern California during last winter, the dominant variant was Epsilon which made up 60% of all cases in the state. Epsilon has now dropped to only 2% of new cases. Epsilon, by comparison, is only 35% more contagious than the original strain versus 75% with Delta as previously mentioned.
Another question that needs to be answered is, "Should we return to mask mandates for vaccinated persons?" Clearly, unvaccinated persons should be particularly careful to wear masks, now more than ever. With the current effectiveness of the vaccines preserved against Delta, perhaps not. However, if the effectiveness of the vaccines begins to drop say with Delta Plus or some other new variant, then perhaps. There is nothing to stop a vaccinated person from choosing to still wear a mask in public. I have been tending to wear my mask in public, probably because old habits die hard.
Delta, therefore, carries serious implications, especially for persons who are unvaccinated. The best strategy would be to get vaccinated as soon as possible if you aren't already. Hopefully, we won't see a surge in cases that require shutting down sectors of the economy again. Keep in mind, vaccination not only reduces the risk of serious illness, but dramatically reduces the chance that a vaccinated person who becomes infected will be contagious. Vaccination is clearly an effective strategy, along with mask wearing, social distancing and handwashing, in preventing a return to the restrictions we just got away from.
(The views shared in this weekly column are those of the author, Dr. William Miller, and do not necessarily represent those of the publisher or of Adventist Health.)

JESSIE TAANING-SANCHEZ, FORT BRAGG: "Top of 7 Mile Hill. Looks like local trash, also lots of tourist trash scattered up and down the highway from this weekend. Maybe they should make a whole new tourist tax for a special roadside cleanup, and or free dumping. Something has to give, this is horrible."
On Line Response Comment: "When living in Idaho I was in awe over the lack of trash everywhere, including BLM lands. Turns out the dumps are free or low cost and there are dumpsters alongside the freeways for anyone to use. They also make trash pickup the top priority for any community service hours that are assigned. This is absolutely disgusting!"

FORT BRAGG NAME CHANGE COMMUNITY QUESTIONNAIRE
In 2020, in response to requests to change the name of the town, the City of Fort Bragg formed a Citizens' Commission to evaluate options and recommend a way forward. The Commission has been meeting regularly and has created a forum for public input through a community questionnaire. The questionnaire is designed to offer residents a way to share their thoughts with the Commission. The answers collected will not be used to make statistical conclusions and will be archived.
We welcome all input from residents within the 95437 zip code. To have your input considered, please respond by July 31st. If you prefer to hand-write your response, look for a paper copy in your July utility bill, print this form, or pick one up at City Hall. Paper forms can be dropped off at City Hall (416 N. Franklin Street).
(Fort Bragg City Presser)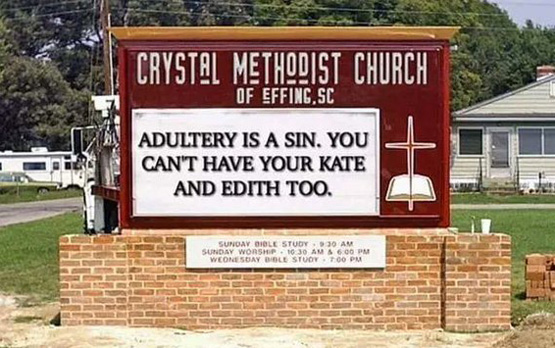 SUPERVISOR HASCHAK'S JULY REPORT #1
It was wonderful to have Willits Frontier Days back! The parade, barbeque, Sweetheart Dinner, rodeo, and fair were all well attended with smiling faces. Much appreciation to all the volunteers who made these events happen! Community at its best!
I walked in the 4th of July Parade with the Promotores de Salud, a County-funded program of health promoters who have been getting Covid-19 information out to the Hispanic community about masking, vaccinating, and staying well. Each month they are doing a 10,000 steps walk around Willits. Next one is Aug. 21.
With the other Supervisors voting to greatly expand cannabis cultivation, there are two referendums moving forward. One is to eliminate the language in a footnote allowing 10% of acreage in ag and rangeland. The other is to get rid of the entire ordinance. County Counsel says that the elimination of the 10% clause might be too narrow of a focus and that the courts might not allow it. This will be challenged.
There are many people far and wide in support of these referendums. Former Sheriff Tom Allman, cannabis growers who don't want agribusiness takeover, residents concerned about water, environmentalists concerned about detrimental effects on our lands, and many residents who are tired of lack of enforcement and a cannabis industry that seems out of control, support one or the other or both referendums. The people's voice needs to be heard. Fortunately there is a referendum process.
Being in year two of this drought and several heat waves already this summer, we need to do everything possible to conserve water. The drought task force ad hoc committee has another meeting this Thursday via zoom. I have been talking with the water managers in the 3rd District to monitor water capacity and look at water conservation projects that might be ready for state funding.
Covelo will have its Blackberry Festival. Laytonville has a rodeo and Legacy Farms Cannamarket coming soon. The Willits Community Theater is up and running. Have a great summer! Hope to see you around.
You can always contact me at haschakj@mendocinocounty.org or 707-972-4214.


DROUGHT TALK
On Thursday, July 8 at 4 p.m., the Board of Supervisors Drought Ad Hoc Committee, consisting of 3rd District Supervisor John Haschak and 1st District Supervisor Glenn McGourty, will host a virtual Countywide Drought Task Force Meeting.
The webinar will also be streaming live on the county's YouTube channel (https://www.youtube.com/mendocinocountyvideo) and the county's Facebook page (https://www.facebook.com/mendocinocounty/).
Send comments or questions to: drought@mendocinocounty.org or call the Drought Hotline at (707) 234-6363.
To join via Zoom, visit: https://mendocinocounty.zoom.us/j/88971765675?pwd=Ty9Nczk4MlVGSjlxaE82Slc2YndhQT09
Passcode: 665233
To join via phone, dial: +1 669 900 9128 and enter the webinar ID: 889 7176 5675


ED NOTES
JOHNNY SCHMITT: "…just when I thought we had made it thru the 4th of July weekend without too much stupidity, I heard a loud explosion coming from the bridge at Greenwood/Hendy Woods, then saw smoke rising. I sent Marcus down in the truck to check and before he was even out the driver of another bigger, louder one went off, trailing smoke and sparks. When Marcus approached the bridge he saw a white Toyota Tacoma (2016-18) filled with kids taking off toward Highway 128. the people still on the beach below the bridge looked innocent and uninvolved, so assuming it was the kids in the truck. Anyway… WTF? How can kids be so stupid?!?! Any info appreciated. This is the last thing we need in our community right now."
IN CENTRAL BOONVILLE, not so much as a gunshot on the 4th, the first totally silent 4th I can remember.
RE: "Anybody who's growing now is nuts. All the greenhouse dope has flooded the market. Prices are through the floor. A lot of people can't sell what they're sitting on, and they're sitting on a lot."
I WROTE YESTERDAY that according to one former large-scale grower I know, the pot market is so saturated at the moment with indoor bud the entire market has tanked. The following remark is from an AVA reader:
"According to information from my Ex, one of the few legal 2500 square foot permitted grows, YES, this is the fact of the market right now. Her 2020 crop is being held at Emerald Sun, indefinitely for now."
* * *
"The San Francisco I knew and loved has been face-lifted, sleeked, chromed, polished, colonized, homogenized, and marginalized as a cultural innovative force," writes Peter Coyote in "San Francisco, For Sale by New Owners." "The transformation was accomplished in a smooth, seamless manner by money and addiction to power… San Francisco is too expensive, too monoculturally wealthy. Tech wealth and privilege have transformed it into a cushy enclave for the heartless."
I'VE LIVED in The City off and on for fifty years, all over The City beginning in the late fifties in an SRO at 8th and Brannan, south of the slot as the old, old timers called South of Market. There were lots of SRO's south of the slot up through the Sixties, all of them inhabited mostly by old men and, later, all kinds of people without the money for anything better. I think I paid something like $75 a month for a room overlooking the street. A shell-shocked, silent veteran of World War Two was in charge. He issued clean bedding once a week. The grungy bathroom was down the ill-lit hall. The building went back to early in the century, probably erected right after the great earthquake and fire because it came with aesthetic enhancements like high ceilings and redwood trim, as even buildings for the poor used to have when it still mattered to everyone what things looked like. Four sagging stories in my memory, the old fleabag had also settled, leaning west enough that the tilt was evident in the halls. Tenants would tilt one shoulder in greeting when we met on the streets. We were the Brotherhood of the Tilt. I often walked north to eat at a place on Jackson Street in Chinatown for under a dollar — two pork chops, cabbage, gravy on a bed of rice. My neurasthenic girlfriend at the time broke into tears the first time she visited. "This is the most depressing place I've ever seen," she wailed. Anticipating her second visit, I made my room even more depressing with a tiny plastic Christmas tree, some of my unwashed laundry arrayed like I was drying it, and a vase containing dead roses. "I know you did this on purpose," she said, and laughed. I'd say The City declined when drugs took hold and large areas of the downtown were conceded to criminals, and then the "homeless," the catch-all euphemism for drug addicts, the insane, the drunk, and the utterly defeated, all of whom were indoors south of the slot when I was young. America having lost its way, it's unlikely San Francisco, or America, will ever right themselves. It's over. We've seen the best of it.
STILL AND ALL, I agree with Gary Kamiya: "The exorbitant cost of housing, the influx of tech workers, traffic, crime, dirty streets, and an ever-worsening homeless crisis… At any moment, as you move across this city's convoluted terrain, behind a storefront or a neon sign, a strange hill or piece of unfamiliar water will suddenly rise up in the distance, as mysterious and enticing and otherworldly as one of those unknown landscapes in the background of a Renaissance painting. At every step, San Francisco offers you the universe, for free."


HOE ROAD BUST
On Thursday, June 24, 2021, the County of Mendocino Marijuana Enforcement Team (COMMET) assisted California Department of Fish & Wildlife Wardens with serving a search warrant on an unlawful marijuana cultivation site in the 1100 block of Hoe Road in Ukiah.
A separate search warrant had been previously served in this general area weeks prior for a different unlawful marijuana cultivation site. Based on observations seen on that day, a separate search warrant was authored for this particular property.
On arrival, three people were contacted and detained. A total of 2,412 illegally cultivated marijuana plants were eradicated and destroyed. There was 80 pounds of freshly harvested marijuana "bud" that was also located and destroyed.
This investigation was ultimately forwarded to the Mendocino County District Attorney's Office for potential prosecution.

BUDGET INQUIRY (emailed to BOS@Mendocinocounty.org on Tuesday afternoon)
Dear Supervisors and CEO Angelo,
The end-of-May Budget Summary in the last CEO report dated June 22, 2021, included a welcome report containing some interesting and timely information. But it left some significant questions unanswered, presumably because it wasn't submitted to the Board or the Public until the day of the last Board meeting and there wasn't much time to review it.
Therefore, if I may, I would like to inquire about a few of the larger questions raised by that useful report. (As we have now concluded the fiscal year, we assume that updated final departmental numbers will available soon including final revenue amounts and any late in the year payments, etc.)
1. The County Counsel's office is projected to be 143% over budget ($924k budgeted vs. $1.3 million spent for an overrun of almost $400k. The reason offered for the overrun is "Benefits greater than budget." Is there any detail available about that? We thought it had to do with higher than expected outside counsel costs.
2. The Sheriff's Department is listed as being about $620k over his $14.5 million budget (not counting the jail which is running a little under budget). Explanation: "Overtime and extra help greater than budget." Again, how much of the overrun is overtime and how much is extra help and what was the extra help for? Also, what is the final Sheriff's budget for the 2021/2022 fiscal year and how much overtime and extra help is budgeted?
3. Probation appears to be on track to be way over budget at $2.5 million, $1.1 million over its allotted $1.4 million by the end of June. No explanation is offered. Is there any explanation?
4. Planning and Building is listed as way under budget, running at less than 40% of its budget for this fiscal year. The explanation given is "Salaries less than budget." Does that mean that the department is understaffed and therefore total salaries expenditures are low? Or is the current staff being paid less than was budgeted? In either case, what is the plan for next year? Will the P&B budget reflect "salaries that are less than budget" again? Or will staffing and salaries be brought closer to budgeted amounts?
5. The Health and Human Services Agency is not on the list. Presumably because they don't expend any general fund revenues. But don't they have a budget? Shouldn't they be on the list? Will they be on future reports?
6. Will any budget adjustments be made at the end of the fiscal year to reflect any of these (and other lesser) variations?
Lastly: the Board referred the question of holding department heads personally responsible for their budgets to the General Government Committee. The next meeting of the General Government committee is set for August 9, 2021. Will that meeting agenda include that specific issue in the agenda?
Thank you.
Mark Scaramella, Anderson Valley Advertiser
Boonville, CA
895-3016
* * *
Later that afternoon CEO Angelo replied:
Dear Mr. Scaramella,
My office will send you an email response by the end of this week.
* * *
To which we replied:
Dear Ms. Angelo,
Thank you. I'm not expecting any serious staff time on this -- unless you or the Board were already working on it or have it at hand. (I would hope that you do.) I also request that whatever you send me goes to the Board members.
* * *
Ms. Angelo courteously replied:
Of course the BOS will get the response to you.
And yes, we have the answers, except for the General Government Agenda. I don't know what the BOS will decide to discuss at GG.
Also, I will attach your email snd answers to my CEO report for July 13th. Thank you.

FORT BRAGG FIREWORKS DISPLAY-4TH OF JULY WEEKEND
The Fort Bragg Police Department was honored to serve the community during this weekend's Fireworks Display and busy holiday weekend. Our Team entered this weekend with the mission of partnering with the community, both local and from abroad, to create a safe environment for all. We believe we accomplished that mission, and are proud to report virtually no violent crime through the weekend, and no injuries related to traffic collisions or the Fireworks Display.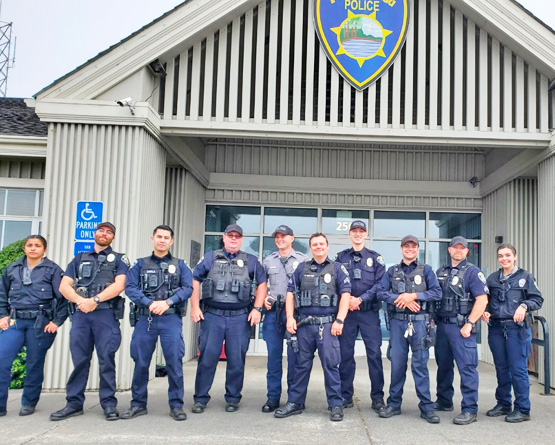 This Fireworks Display is typically an "all staff" event; however following a relentless year for our staff packed with mandatory overtime and limited time off due to staffing and COVID-19, we decided to offer the night off to a portion of our team. Despite the opportunity to watch the fireworks with friends and family, every single one of our patrol staff volunteered to ensure that the community was safe during the event. Chief Naulty and I are humbled to work for the amazing team of selfless individuals who make up your local Police Department.
This year the Police Department implemented additional safety measures including a staffed crosswalk for pedestrian safety, police controlled intersections, and directed traffic teams for moving traffic violations and driving under the influence prevention. Despite these additional measures, we understand that no event is perfect and we are seeking feedback from the public regarding the Police Department's approach to next year's event. Please e-mail all suggestions and issues to Captain O'Neal at toneal@fortbragg.com. If possible, include a suggested solution to the issue posed. If your suggestion is related to illegal fireworks, understand that illegal fireworks on the 4th of July weekend is not just a local problem, it is a problem nationwide. While we receive many reports of illegal fireworks every year, many of these calls for service are "heard only" with no actual witnesses to who set off the fireworks. In the rare occasion we actually locate fireworks with witnesses present, witnesses choose not to cooperate making prosecution impossible. While we respect and support everyone's right to celebrate Independence Day, we are disappointed in those individuals who chose to light off illegal fireworks within the City limits during the current water and fire crisis. We are aware of the Fire Department responding to at least one brush fire just outside the City that is suspected to have been caused by illegal fireworks.
In closing, thank you to the many volunteers and organizations who assisted in this weekend's events. Volunteers helped with cleanup after the event, traffic control, and parking control along the viewing areas. The additional help from these individuals truly made the event a success.
(Fort Bragg Police Presser by Captain Thomas O'Neal)


CANNABIS CULTIVATION FEE STAKEHOLDER MEETING SCHEDULED FOR 7/9/21
Attached is a handout for the statewide Cannabis Cultivation Fees Stakeholder Meeting to be held on Friday, July 9, 2021 at 9:00 AM. This handout will also be posted on the Fees Stakeholder website by Tuesday, July 6 (https://www.waterboards.ca.gov/resources/fees/stakeholder/). To comply with the COVID-19 emergency safety guidelines, this meeting will only be held remotely via webcast (https://video.calepa.ca.gov/) and Zoom.
Questions may be sent prior to and during the meeting to: CannabisFees@waterboards.ca.gov.
How to Participate via Zoom:
The meeting will be held via the Zoom online platform as well as publicly webcast. We encourage public participation in the meeting. If you would like to ask questions or provide comments during the meeting, complete the following instructions by Thursday, July 8 at 4:00 PM:
Send an email to CannabisFees@waterboards.ca.gov with the subject line "Cannabis Fees Meeting" and include the following information in the body of the email:
Your name
Your email address
Who you represent (i.e., self, another person, an organization)
Whether you intend to participate via videoconference or telephonically
If calling in, please provide the last three digits of the phone number you will be calling from
The meeting coordinator will respond to your email with instructions.
Fee Branch
State Water Resources Control Board | Division of Administrative Services
E-mail: CannabisFees@waterboards.ca.gov
Water Quality Fees Website: https://www.waterboards.ca.gov/resources/fees/water_quality/
Fees Stakeholder Website: https://www.waterboards.ca.gov/resources/fees/stakeholder/
(California Regional Water Quality Control Board, North Coast Region (1) Presser.)

ASSESSMENT APPEALS BOARD ANNUAL ORGANIZATIONAL MEETING JULY 19, 2021
Community Partners, Colleagues, and Interested Parties:
The Annual Organizational Meeting of the Mendocino County Assessment Appeals Board will be held Monday, July 19, 2021. Please see the attached notice for more information. Please contact Clerk of the Board with any questions you may have.
Thank you,
Lindsey Daugherty, Clerk of the Board of Assessment Appeals

CATCH OF THE DAY, July 6, 2021
JAMES BELDEN III, Ukiah. Suspended license for DUI, failure to appear.
KYLE COHN, Willits. Burglary.
JAMES COLYAR, Willits. DUI-alcohol&drugs, suspended license for DUI, controlled substance, no license.
MIGUEL FLORES, Ukiah. Failure to appear.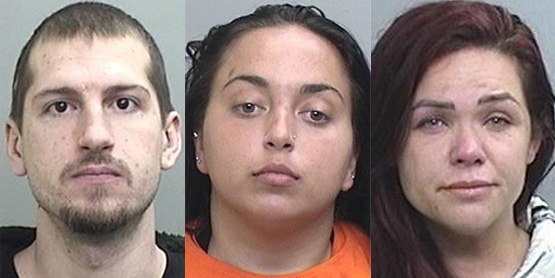 DEVLEN GENTRY-MCCULLAR, Ukiah. Disorderly conduct-alcohol.
IVANA GILMAN, Willits. DUI-alcohol&drugs.
TANYA HERNANDEZ, Caspar. Domestic abuse.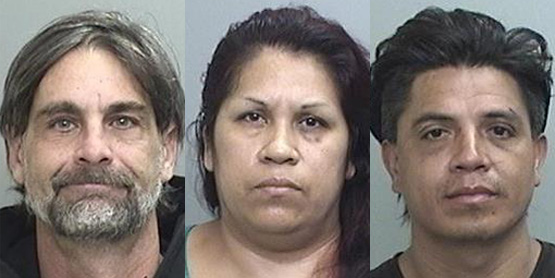 ANTHONY LOPES SR., Willits. Vandalism, probation revocation. (Frequent Flyer)
TERESA LOPEZ-YEPEZ, Willits. Domestic battery.
ARTEMIO ORTEGA-REYES, Ukiah. Paraphernalia, probation revocation.

RHONDA SANDERS, Willits. Failure to appear, probation revocation. (Frequent flyer.)
EDGAR VAZQUEZ, Ukiah. Controlled substance transportation, for sale, conspiracy, offenses committed while on bail.
CODY WIRT, Fort Bragg. Failure to appear, probation revocation.
MARDOQUEO XON-GUTIERREZ, Sacramento/Ukiah. DUI, no license.

WHAT OAKLAND WROUGHT: From Gertrude Stein to the Black Panthers & Beyond
by Jonah Raskin
Occupy Oakland began on October 10, 2011. It lasted until November 21, 2011. "Occupy Everything Liberate Oakland," posters read. Protesters occupied Frank H. Ogawa Plaza in front of Oakland City Hall and at other places. Cops in riot gear confronted them and arrested them again and again, though nearly one hundred thousand people demonstrated. Indeed, they put Oakland on the map of memorable historical sites in the annals of American rebellions.
In the process, they gave the lie to Gertrude Stein's notorious 1937 comment about Oakland: "There is no there there." Stein lived in Oakland for more than a decade near the end of the nineteenth century, before moving to Baltimore and then to Paris where she collected great art and famous artists and attracted famous writers to her salon. Also, she published books that helped move modernism from bohemia to Middle America. During the Nazi occupation of France, she continued to live her lifestyle. After the liberation of France, she praised Nazi collaborators.
Mitchell Schwarzer, an historian of architecture, landscape and urbanism, is the author of Hella Town: Oakland's History of Development and Disruption (University of California Press, $26.95). His new book might be called an unofficial biography of the city where Stein lived from age 6 to 17, and that she lambasted on a visit decades later. It's also the city where the Oakland As slugged their way to several World Series, the Raiders were once the champs of American football and the Golden State Warriors the reigning kings of basketball. There must be something about Oakland that has led to that kind of sports success. It probably has something to do with the raucous crowds that reflect the city's demographics.
Hella Town is not a puff piece for an urban metropolis that has many of the makings for a world-class destination for foodies, art lovers and the latest crop of hipsters. Oakland has an international airport, first-class museums, excellent restaurants, a lively port, and railroad lines that connect it to distant cities. It also has a kind of mythical identity as the place where author Jack London became a socialist. It's also where Bobby Seale and Huey Newton founded the Black Panther Party and became heroes to the Black community. Newton was also shot and killed in Oakland by a member of the Black Guerrilla Family.
In Oakland, Seale and Newton drew up their ten-point program that called for "Land, Bread, Housing, Education, Clothing, Justice and Peace." The demands are as timely now as when first articulated in the Sixties.
To read Hella Town, is in part to understand how and why Oakland gave birth to and nurtured the Panthers, and also arrested them, jailed them, and aimed to exterminate them before they became a force that might put an "End to the Robbery By the Capitalists of Our Black Community." Oakland's police force has long seemed as racist as the police force in any other major American city, divided between rich and poor, and people of color and whites.
I lived in Oakland, near the border with Berkeley, its upscale big sister. I've attended events at Jack London Square, and many years ago I attended the funeral for Huey Newton that took place at Allen Temple Baptist Church in East Oakland. The love of the Black community for Huey was tangible, even while the media mostly depicted him as a thug and drug addict.
Schwarzer's biography of Oakland is a big book, an important book, a powerful book and an indispensable guide for anyone who wants to reform the city by any means necessary. The author does not offer a blueprint for social and economic reforms, but he lays out nearly all of Oakland's problems, mistakes and colossal blunders that have led to a contemporary housing crisis, an unemployment crisis, transportation woes and a legacy of racism that just won't go away.
Schwarzer shows how Oakland has almost always gotten the shitty end of the political stick in the Bay Area. Plunging into the past, and following chronology like a detective on the scent of a crime, Schwarzer explains how San Francisco, San Jose and Silicon Valley have made out like bandits while the birthplace of the Panthers has all too often gone in rags and tatters.
In a section of his book about transportation, which is always an Oakland problem, Schwarzer writes that, "By cutting the time it took to traverse the Bay Area, the expanded regional transit network benefited San Francisco more than Oakland, the suburbs more than the inner city. The cards of metropolitan mobility reshuffled, Oakland turned into a player with a weak hand willing to go to showdown but unaware that the deck was stacked against it."
A reader imbued with a sense of fairness, can't help but identify with the city as an underdog in the battle for resources, labor, parks, safe streets, housing for all and a civic life that's not overwhelmed by cars, trains, buses and planes, and ignored by people eager to get through Oakland or around Oakland, but not go into Oakland for fear they might be jumped and fleeced. At times, I have included myself in that group of car-bound travelers speeding down the 880, eager to leave the inner city behind me.
Schwarzer seems to know every city street, every neighborhood and every building, whether commercial or residential. He knows the present and he knows the past, going back to the nineteenth century when German-Jewish immigrants like Israel Kahn built Kahn's Department Store at 10th and Broadway. Schwarzer follows Kahn's story through the years. How, "In 1893, his sons relocated to 12th and Washington; and in 1912, they rebuilt once again, hiring Charles W. Dickey to design a six-story store at 16th and Broadway, a site basically considered out in the country.
"Epitomizing the grandeur embellished on department store retailing at the time, the latest Kahn's featured a magisterial 120-foot-high, glass elliptical dome in an atrium at its center."
As a student and scholar of architecture, Schwarzer knows that buildings live and die, that cities aren't written in stone, that old structures crumble and new structures take their place without altering the basic relationships of power and money.
The author has also read everything there is to read about Oakland, including Warren Hinckle's memorable 1966 essay titled "Metropoly," in which he wrote, "Race begins at sea level in Oakland." Hinckle, Ramparts notorious editor, added, "Some 90,000 Oakland Negroes, constituting almost one quarter of the city's total population, are jammed into restricted and blighted areas on both the east and west sides of the city. As the height above sea level increases, the population becomes paler. The attractive, sylvan hill areas are reserved for expensive homes for whites."
If you're at all like Hinckle — who was invested in Oakland politically, culturally, emotionally and geographically — this book is for you. If you live elsewhere, but are fascinated by what Jane Jacobs called "the life and death of great American cities" you will likely find that Hella Town opens a door to the place where you live, whether it's New Orleans, Chicago, Austin or Los Angeles.
Hella Town is hella book.
Schwarzer doesn't predict what's in store for Oakland. "Given the dynamic and unpredictable nature of urban change, it is uncertain where the town's roller coaster ride of city formation will lead next," he writes. But he gives readers the tools they need to help them see into the future and aim to right egregious wrongs.
(Jonah Raskin is the author of For The Hell of It: The Life and Times of Abbie Hoffman and American Scream: Allen Ginsberg's 'Howl' and the Making of the Beat Generation.)


STILL GREEN
Editor,
We all agree that we're in a severe drought, and our water is diminishing fast. Our water comes from rain, and we have none. Desalination is now contributing nothing.
Private sector water reform is overdue. Taking all the water they can afford is wrong. It enriches the few and impoverishes all others. Conservation by restaurants, motels, etc. amount to drops when billions of gallons are needed.
I drive around the county a lot. I see vineyards everywhere. Every single plant is thriving. Each plant is getting all the water it needs, as proven by the strikingly green color. I know a healthy plant when I see one, and so do you. Wine plants are exempt from conservation. This must stop immediately.
Our state government has the power to outlaw marijuana and wine growing. Both crops produce recreational drugs. Drinking and driving is illegal, and the same with marijuana. That's because they're drugs. Don't let anyone fool you into thinking otherwise.
These growers could relocate and import their wares into California. Government subsidies and incentives to relocate from other states will help.
Look at our lakes and rivers while you still can.
Joe Aquila
Sebastopol

ON LINE COMMENT OF THE DAY
America really should give up trying to celebrate National holidays in the context of a dumbed down population that has zero historical knowledge. It's too embarrassing. Just a bunch of weird-looking, fat people smoking Weed, drinking beer, and eating weiners who have no idea what they're doing….

COAST DEMOCRATS — WHERE THE EXCITEMENT NEVER STOPS!
Wed FB Protect Democracy rally
This Wednesday (tomorrow!): come & get your photo taken with (cardboard) our senators! There will be a variety of speech-bubble props to choose from so that you can include YOUR message in the photo album that goes to our Senators. No excuses, pass legislation to protect voting rights before it's too late! We're on a #DeadlineForDemocracy. The filibuster must go!
Wed. July 7, 2021 5pm
By Town Hall in Fort Bragg (Main at Laurel)
Sponsored by Indivisible Mendocino Coast


RIP, the United States of America. The country's name must go, right? I mean, there comes a point where America is so patently DIS-united that it's no longer appropriate to call itself United. And honestly, I think we're now reaching that point. I say this with nothing but deep dismay and sadness as someone who loves America and everything it is supposed to represent. But when even July 4 has become a day of ferocious contention, ugly rancor and partisan abuse-hurling, as we've just witnessed, then it's very clear America is standing on the edge of a precipice from which it may never recover unless cooler heads prevail.
— Piers Morgan


MIND-STRETCHING SUMMERTIME BOOK RECOMMENDATIONS
by Ralph Nader
1. Honor Thy Label: Dr. Bronner's Unconventional Journey to a Clean, Green, and Ethical Supply Chain by Gero Leson. Dr. Leson, Bronner's vice president, tells the inside story of pioneering efforts for "building and scaling" ethical production, cooperating with suppliers in Sri Lanka, Ghana, India, Palestine, and beyond, and embracing Fair Trade and Regenerative organic agriculture.
2. To Be A Water Protector: The Rise of the Wiindigoo Slayers by Winona LaDuke. To readers who take water for granted, read LaDuke, indigenous leader, farmer, advocate, and inimitable storyteller about natives who, beset by ruthless extractive corporations, can't take water for granted. Learn about water protectors in action by the few and for the many.
3. When Reagan Sent in the Marines by Patrick J. Sloyan. A Sloyan classic of on the ground reporting in Lebanon, with broader contexts, and a historical contribution in understanding what happened, why, and the consequences. Certainly a required reading by those in the State Department, the Pentagon, Congress, and peace advocates everywhere.
4. The Hospital: Life, Death, and Dollars in a Small American Town by Brian Alexander. This small Ohio community hospital, struggling to continue, reveals, in the hands of master narrator, Alexander, the sickness, greed, rapacity, and cruelty of the so-called health industry. He exposes "the human cost of the war being waged on Americans by the medical industry, politicians, and big businesses." Single-payer anyone? (See: singlepayeraction.org).
5. The United States of War: A Global History of America's Endless Conflicts, from Columbus to the Islamic State by David Vine. It takes an anthropologist, who gets into the field, to describe "the powerful forces that have shaped the permanent system of imperial war in which the United States is trapped today." As Colonel Lawrence Wilkerson (Ret) declares: "This book will stir your soul – if you have one left – to action."
6. The Case Against George W. Bush by Steven C. Markoff, with a foreword by Richard A. Clarke, who was a special assistant to GWB for national security. Markoff doesn't forget the massive war crimes of GWB who, receiving ample lecture and book advance fees, never looks back on the thousands of U.S. soldiers who lost their lives or their health while causing over one million innocent Iraqi deaths and the pulverizing of Iraqi society, which is in chaos to this day. Markoff wants George W. Bush brought to justice. He makes the case with relentless documentation.
7. Defending the Public Enemy: The Life and Legacy of Ramsey Clark by Lonnie T. Brown Jr. From his time as U.S. Attorney General until his recent passing, Ramsey Clark's remarkably brave engagements for human rights, uncompromising due process of law even for a captive dictator, and the plight of the downtrodden, received scant media attention. This book resurrects the story of an authentic, selfless life of a tireless American advocate for global justice. (Also see the documentary: Citizen Clark: A Life of Principle).
8. America's Mighty Medical-Industrial Complex: Negative Impacts and Positive Solutions by Dr. John Geyman. Even if you're not one of the many millions of Americans harmed, defrauded, or denied by the healthcare corporations, the drug companies, and giant taxpayer-subsidized insurers, this clear compelling book will make your blood boil. A former family practitioner, professor of medicine and author of a dozen books on this industry, Dr. Geyman makes the case for Single-payer – comprehensive, lifesaving, less expensive with free choice of physician and hospital. He'll send a free copy of his book, in your name, to your members of Congress if you send him a personal note to your Senator or Representative and demand a considered response. Send your note and the name of your Representative and/or Senators to: jgeyman@uw.edu).
9. Lincolnomics: How President Lincoln Constructed the Great American Economy by John F. Wasik. While revealing as history, Wasik's account about the first Republican President's launches of infrastructure shame the ignorant, obstinate, narcissist Republicans of today who wish instead to build up tyrant Trump's political infrastructure. This is a book to be read and used today.
10. Merriam-Webster's Collegiate Dictionary (Eleventh Edition). Why not read the dictionary as you read a history or a novel, page by page? It's a wonderful educational immersion that excoriates tedium and opens zillions of windows. (There are also many informative sketches in modern dictionaries).
On the gift shop wall at the American Museum of Tort Law (take a virtual tour at tortmuseum.org), where there is a sign that declares: "Readers Think and Thinkers Read." They also are more likely to engage in strengthening our deteriorating democracy – a task that is easier than we think. (See, Breaking Through Power, both the book and the eight days at Constitution Hall).

WAR CRIME JEOPARDY (we give the name of the operation, you provide the details)
Just Cause
---
Bruce McEwen answered yesterday's question correctly: Rolling Thunder was the name of LBJ's extensive bombing campaign in North Vietnam (1965-1968).
Bob Dylan's "Rolling Thunder Revue" was a concert tour ten years hence (1975-76) and had nothing to do with the military campaign. As Dylan explained to writer Larry Sloman: "I was just sitting outside my house one day thinking about a name for this tour, when all of a sudden, I looked into the sky and I heard a boom. Then, boom, boom, boom, boom, rolling from west to east. So I figured that should be the name."